Background on the Kiddush Hashem Archive
The Kiddush Hashem Archive was founded in 1964 by the late author and Holocaust researcher Rabbi Moshe Prager, with the aim of commemorating the flourishing Jewish world which was destroyed during the Holocaust, the heroism of the Jewish soul in the midst of the atrocities and the miracle of the rebirth of the people of Israel after the War
The archive is unique in its special focus on the maintenance of religious and Jewish values during the Holocaust and their expression in the face of the horrors of war
The archive has been in existence for over 50 years, and has accumulated diverse and fascinating documentation materials which include
.About 300,000 photographs in the photo archive –
About 2,000,000 documents in the document archive –
About 40,000 textbooks in the archive library –
About 2,000 Videotaped Oral testimonies in the process of being digitized –
These cultural treasures are open to all and are available to Holocaust survivors, researchers, writers, journalists, teachers, students and the general public
In order to fulfill the objectives of the archive, special working teams have been established to document, guide and develop study kits focusing on The Spiritual heroism and fortitude of Holocaust martyrs and survivors. Supported by the Ministries of Education and Culture; thousands of students and classes have participated in the educational activities of the archive and explored their relevance to their lives
   In recent years, the archive has undergone a conservation and documentation revolution that has received widespread recognition by public educational institutions, research centres and museums throughout the world, who have joined us in collaborative projec
The archive today
The main activities of the "Kiddush Hashem Archive" focus on educating the new generation of youth in Israel and throughout the Jewish world about the Holocaust and the heroism of the Jewish soul
The archive aims to create a strong bond and connection between the generation that was destroyed in the Holocaust and the generations following that arose from the ashes. To this end, the archive operates on many and varied levels
EXHIBITIONS
The archive holds exhibitions on a variety of topics – the Jewish world that was destroyed, the historical events during Holocaust period, the Jewish and spiritual struggle during the atrocities and the resurrection of the Jewish nation and the land of Israel after the war
SEMINARS for middle schools and upper elementary classes
The seminars present Spiritual heroism during the Holocaust, and the participating students prepare research papers and a final thesis based on the seminar. As part of the seminars, young people are invited to the "Kiddush Hashem Archive" to hear lectures; additionally the archive sends lecturers to various educational institutions and learning centres
Documentation of Holocaust survivors in writing, audio and video
A critical objective of The "Kiddush Hashem Archive" is the preservation of the memory of the Jewish world before and during the Holocaust through oral testimonies of Survivors. Within this framework, thousands of survivors have been interviewed and their words documented, processed and carefully catalogued by a special professional team trained for this
Digitization
To ensure the preservation of memories and testimonies, the "Kiddush Hashem Archive" team is constantly working on digitizing all the archive treasures – both the written materials, as well as the audio-visual materials. Much of the material has already been digitized, and most of the photo archive is already available online to share with the global community
Study materials
The "Kiddush Hashem Archive" regularly produces books, films and study kits at a highest level, using diverse and innovative teaching techniques
Our Library
The "Kiddush Hashem Archive" is a central address for anyone interested in Jewish life in the past and present, and especially during the Holocaust. The archive contains a large and invaluable collection of books, albums, documents and unique photographs and is available to writers, researchers, journalists, teachers, lecturers and interested people from all over the world.
Future Museum
As the next step, The Kiddush Hashem archive has the vision to expand and create a fully featured world class unique museum in order to deepen the visitors knowledge and awareness of the Holocaust, while emphasizing the Jewish response and spiritual heroism under Nazi persecution
The Museum will present a deeply moving and transformative experience in Jewish identity to visitors both young and old, coming from every walk of life and religious or secular orientation
    The Museum will explore the struggle for Jewish values ​​and Jewish identity, as well as the struggle for religious tradition and faith. Looking deeply at the past the visitor will be challenged to apply what they have learned to their personal lives. The preservation of the humanity of those oppressed and holding on to universal Jewish moral values, in the face the Nazis' goals in the war against the Jew and Judaism will serve as an inspiration and as a relevant lesson to the personal lives of the Museum's visitors
Goals of the Ganzach Kidush Hashem
The Ganzach Kidush Hashem archive is a Memorial Center for Holocaust Research and Documentation. The Ganzach Kidush Hashem was founded in 1964 by the late Holocaust researcher and author Rav Moshe Prager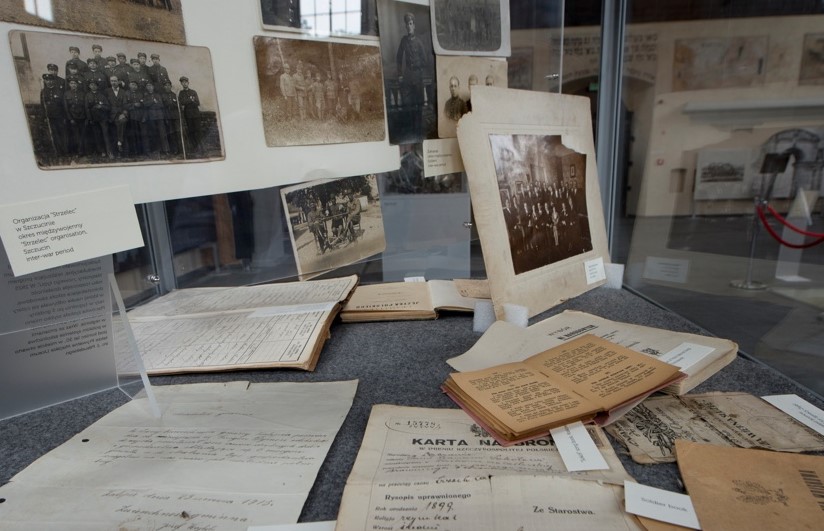 Commemoration
We help the religious and cultural memory of the Jewish communities that were destroyed to live on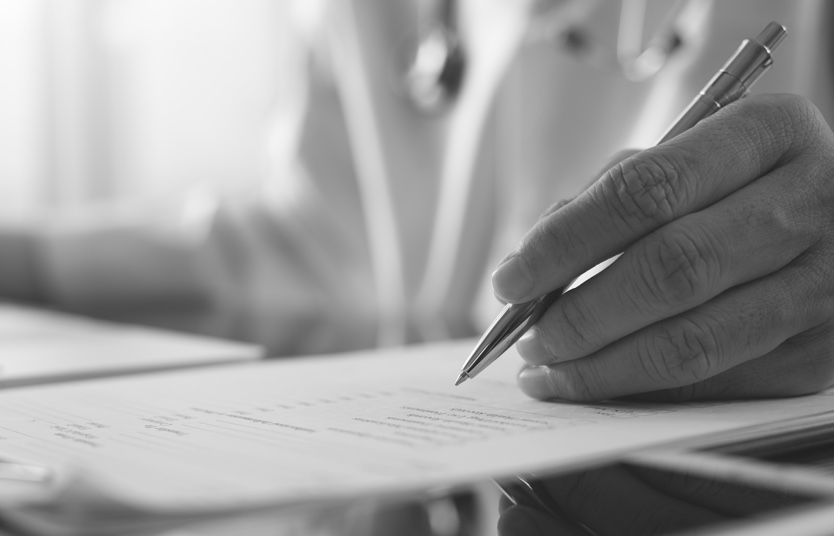 Research and documentation
We research and document the rich Jewish heritage that existed throughout the Jewish Diaspora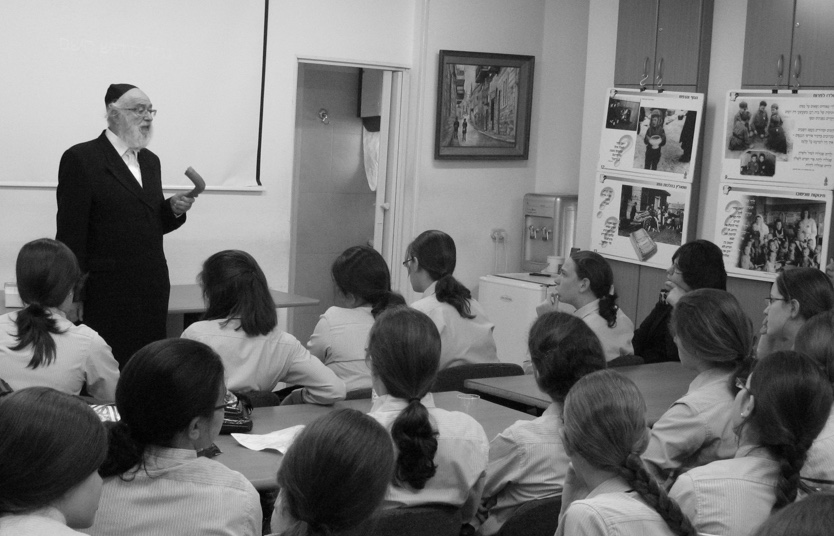 Legacy
We give over the legacy of the Holocaust to the general public and to the youth, in varied interesting ways (fascinating lectures, workshops, documentary movies, learning kits, and more), while stressing the Jewish view and putting a spotlight on Emunah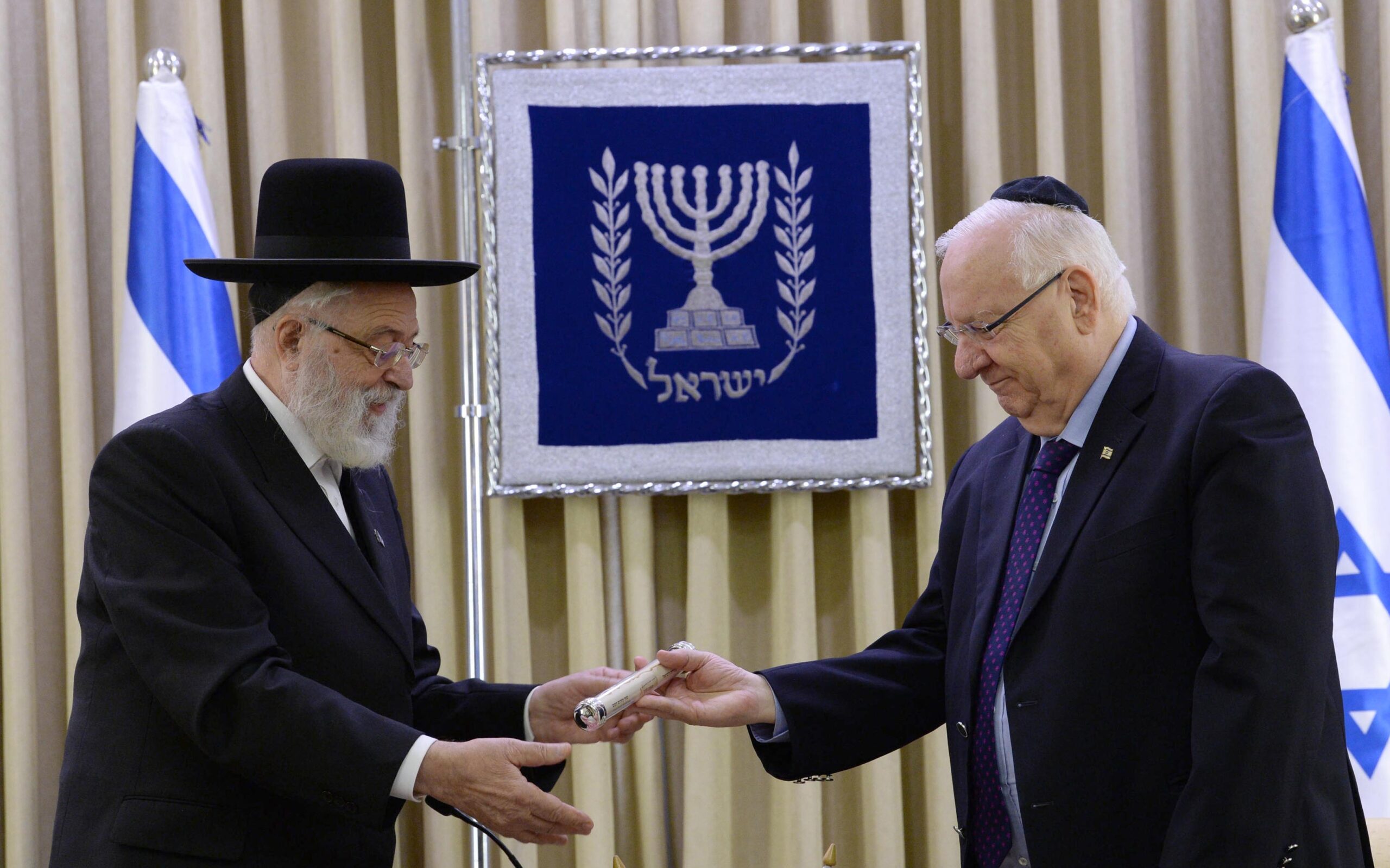 .
.
.
.
The Ganzach today
Documentation and Holocaust-Education
The main function of the Ganzach today is focused on documenting the strength of the Jewish spirit during the Holocaust and to educate the youth in Israel and throughout the world. The Ganzach undertook it to strengthen the connection between the past generation and the young generation that got up and rose from the destruction from the ashes
The Ganzach has a variety of projects
Exhibitions
The Ganzach organizes a variety of exhibitions on a variety of topics – the Jewish world that was, the Holocaust…-the Jewish and spiritual coping/overcoming challenge and the horrors and rebuilding the Jewish Nation after the Holocaust.
Workshops
We offer Seminars for middle schools and upper elementary classes, with discussions about the strength of the Jewish spirit during the Holocaust. The students prepare projects based on their visit in the Ganzach Kidush Hashem. During seminars that we offer, young people are invited to the Ganzach Kidush Hashem archive to hear lectures. Additionally, the archive sends lectures to various institutions and learning centers throughout Israel.  Furthermore, history students write research papers based on their research in our archive
Testimonies
We see our mission in collecting testimonies of Holocaust survivors in written, audio and video format. That is of highest importance, in order to preserve the memory of the Holocaust. In addition to, giving us a picture of the Jewish world before and during WWII. Therefor, a specialized professional team interviewed and keeps interviewing hundreds of survivors. Plus, documents what these eyewitnesses say, and catalogues it and turns it into documentary movies to present it to the public in a touching and engaging way
Computerization
In order to guarantee the preservation, protection and longevity of the documents and testimonies our team constantly computerizes all the material that we have in the archive, including written, audio and video materials. Much of the material that we have is already computerized, mainly photographs section of the archive and there are still documents that are in the process of being computerized
Learning kits
The Ganzach Kidush Hashem produces on a regular basis books, videos and learning kits and so on. We are known for high impact learning, using various novel teaching techniques
The Ganzach Kidush Hashem is the address for anybody who is interested in the Jews past and present, with a focus on the Holocaust. The Ganzach has books, albums, documents, testimonies, and unique photographs. It is open to authors; researchers, newspapers, teachers, artists, speakers, university students and interested persons from the whole world who are interested in using the material or just curious to have a look at it
We are open to the public
to schedule an appointment please
call: 03 579 5589
or email: [email protected]